Regular price
Sale price
$36.00 USD
Unit price
per
Sale
Sold out
Artavasdes II was the son of Tigranes the Great and Cleopatra of Pontus and a grandchild of Mithradates VI Eupator. He succeeded to his father's throne initially as an ally of Rome, continuing to use the title "King of Kings." Still, he changed sides after the devastating defeat of Crassus against the Parthians at Carrhae in 53 BCE. In 36 BCE, when Mark Antony launched his large-scale invasion of the Parthian Empire, Artavasdes II allied himself with Rome again.
Mark Antony summoned Artavasdes II to Nicopolis, allegedly to prepare a new war against Parthia. Artavasdes II didn't come, so the Roman general quickly marched to the Armenian capital Artaxata. He arrested the king, hoping with his hostage's assistance to obtain great treasures in the Armenian castles. His son Artaxias II was elected as successor. After a lost battle, Artaxias II fled to the Parthian king. Mark Antony blamed Artavasdes II for the disastrous failure of his Parthian campaign. Two years later, the Romans invaded Armenia and disposed of Artavasdes II, who, along with his family, was taken to Alexandria, bound in chains made of gold, and led behind Antony's victory procession.
Upon Artavasdes II's refusal to bow to Cleopatra VII of Egypt by proskynesis, they were held captive for several years. After Antony's defeat at the Battle of Actium in 31 BCE, Artavasdes II was beheaded on Cleopatra's orders. She then sent his head to the enemy of Armenia, King Artavasdes I of Media Atropatene, an ally of Antony and Cleopatra, to seek an alliance. Plutarch described Artavasdes II as a well-educated man, fond of all things Greek, and an accomplished scholar who composed Greek tragedies and histories.
The silver coinage of Artavasdes II is exceptionally very rare, as it was only struck in four years: between 51 and 49 BCE and 40 and 38 BCE, respectively. There are only four known examples of tetradrachms, and four drachms available to the numismatic community, making them highly desired and expensive. The coinage was likely struck in the capital of Artaxata (modern-day Artashat, Armenia). During this time, Armenia used Greek as a lingua-franca for the region. The cultures were close, explaining why we see Greek inscriptions on foreign coinage within Armenia and Parthia.
DETAILS
Weight: 16 grams
Diameter: 33 mm
Metal Content: 99.9 Fine Silver
Design: Ancient Tetradrachm
Maximum Mintage: 25,000
Grade: Brilliant Uncirculated (BU)
Graphic Artist: Robert Pashayan
Share
View full details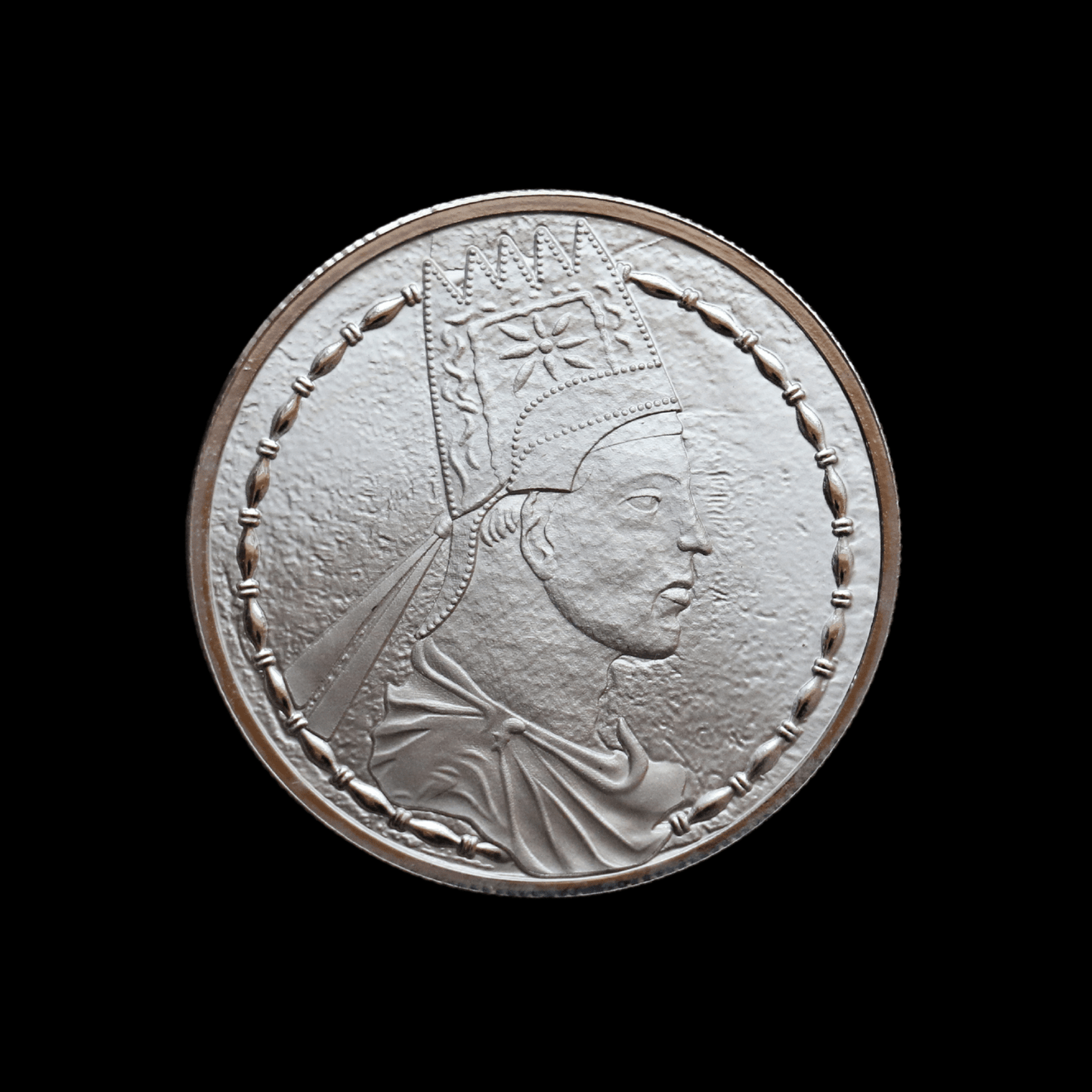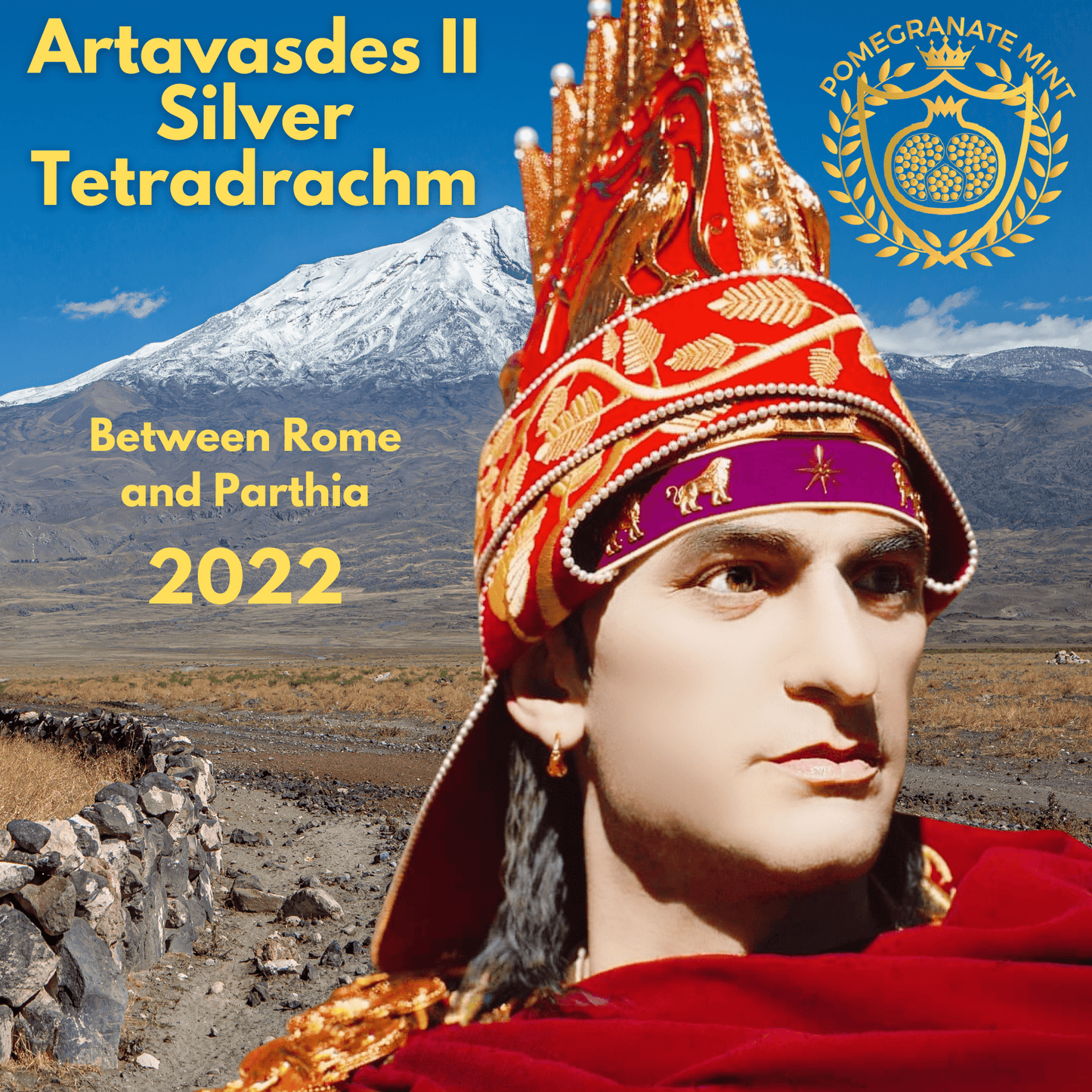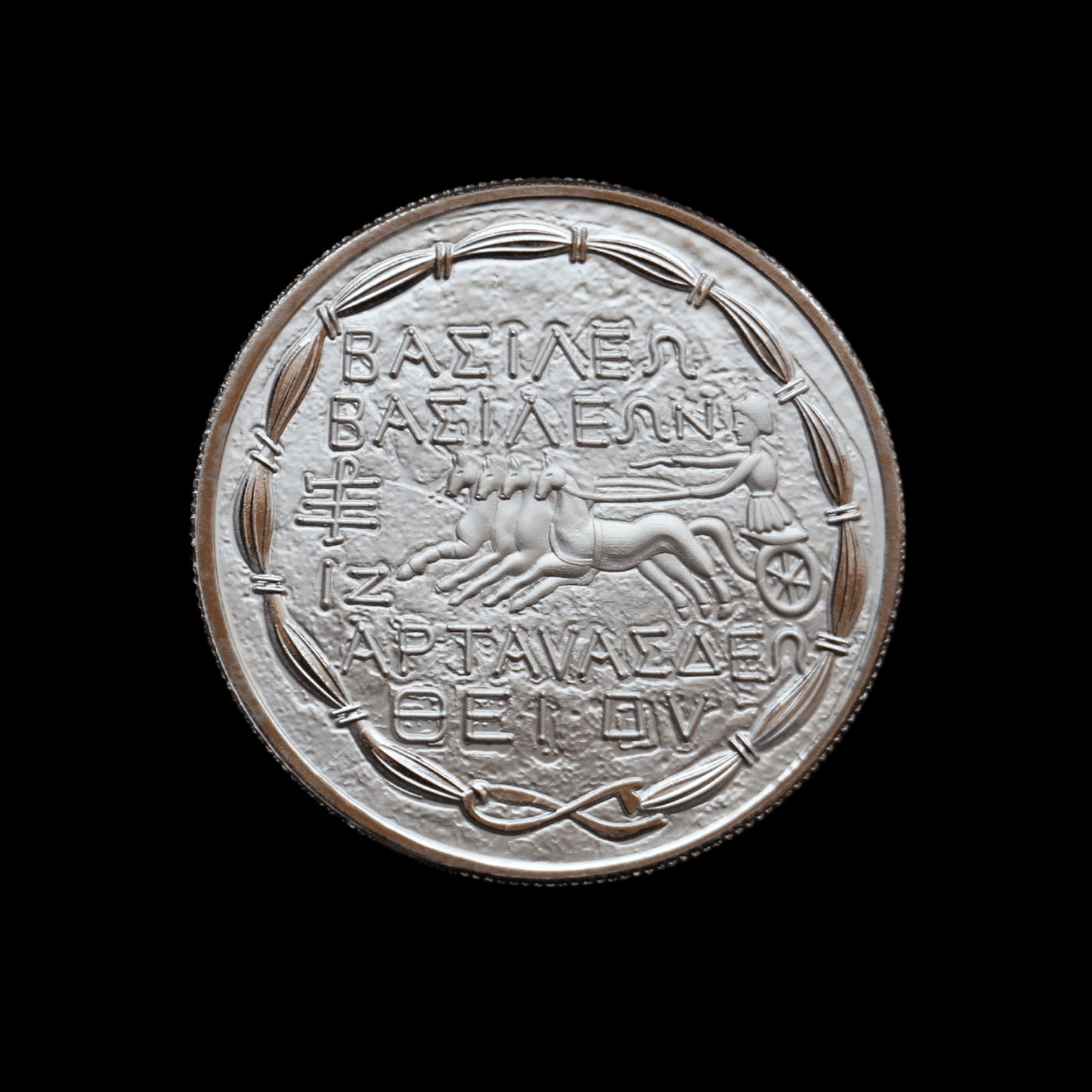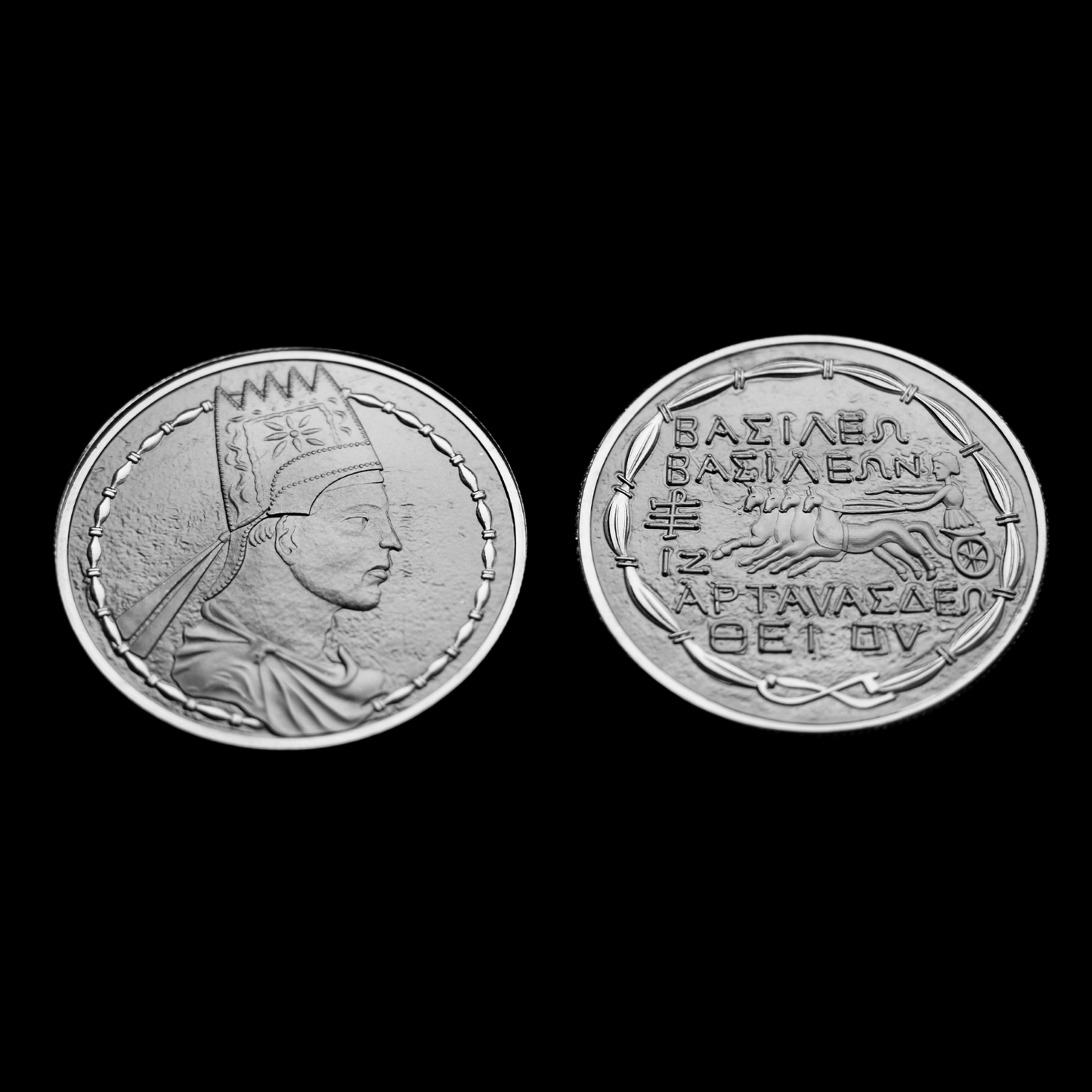 The two-tone design is really beautiful. The raised sections are shiny and stand out. I cant believe this is 16g, looks and feels like more. Great work!
Free Shipping

If you spend at least $250 Canadian dollars with us, use coupon code FREESHIP, and we will cover the shipping.

Made for You

When you place your order, we will make your clothing orders especially for you.