Regular price
Sale price
$50.00 USD
Unit price
per
Sale
Sold out
The Khachkar, or Cross-stone, is one of the most well-known Armenian symbols and is a common element in Armenian architecture and sculpture to this day. A decorative cross is a central element, and below this is typically an elaborate solar disk. These magnificent designs were carved out of the solid rock into memorial steles and gravestones beginning around the 9th century A.D. Different motifs such as grapes, pomegranates, botanical patterns, and biblical figures were often carved into the stele. Khachkars are also commonly recognized for their intricate and wondrous interlacing designs. 
The Cross-stone can have many meanings, but originally these impressive sculptures were carved to ensure the salvation of a person's soul, and are intimately tied in with Armenian Christian beliefs. This is also why the design was used for gravestones, as it acted as a bridge between the human world and the divine. Religious figures often blessed the Khachkar and this was said to contribute to the sacred aura of the memorial. But aside from being strictly religious, the symbol was also believed to ward off natural disasters, and Khachkars were sometimes even constructed to celebrate a victory in battle.
While Khachkar carving reached its height between the 12th and 14th centuries, there has been somewhat of a revival in modern times, and there are still masters who are skilled at the art. The ancient techniques of craftsmanship are passed through family members or to an apprentice, which helps to keep the traditional methods alive. Every Khachkar is unique, and shows the individual style of the sculptor. There are about 40,000 Khachkars around the world today, mostly in Armenia.
As the first private Armenian silver bullion mint, we are proud to present to you the world's first silver bullion khachkar, which is crafted out of .999 fine or 99.9% fine silver, polished to a mirror proof finish, and stamped in a high relief design to appreciate the beauty.
Details
Weight: 31.1 grams
Metal Content: 99.9% Fine Silver
Design: Ancient Armenian khachkar
Maximum Mintage: 25,000
Finish: High Relief (Proof)
Share
View full details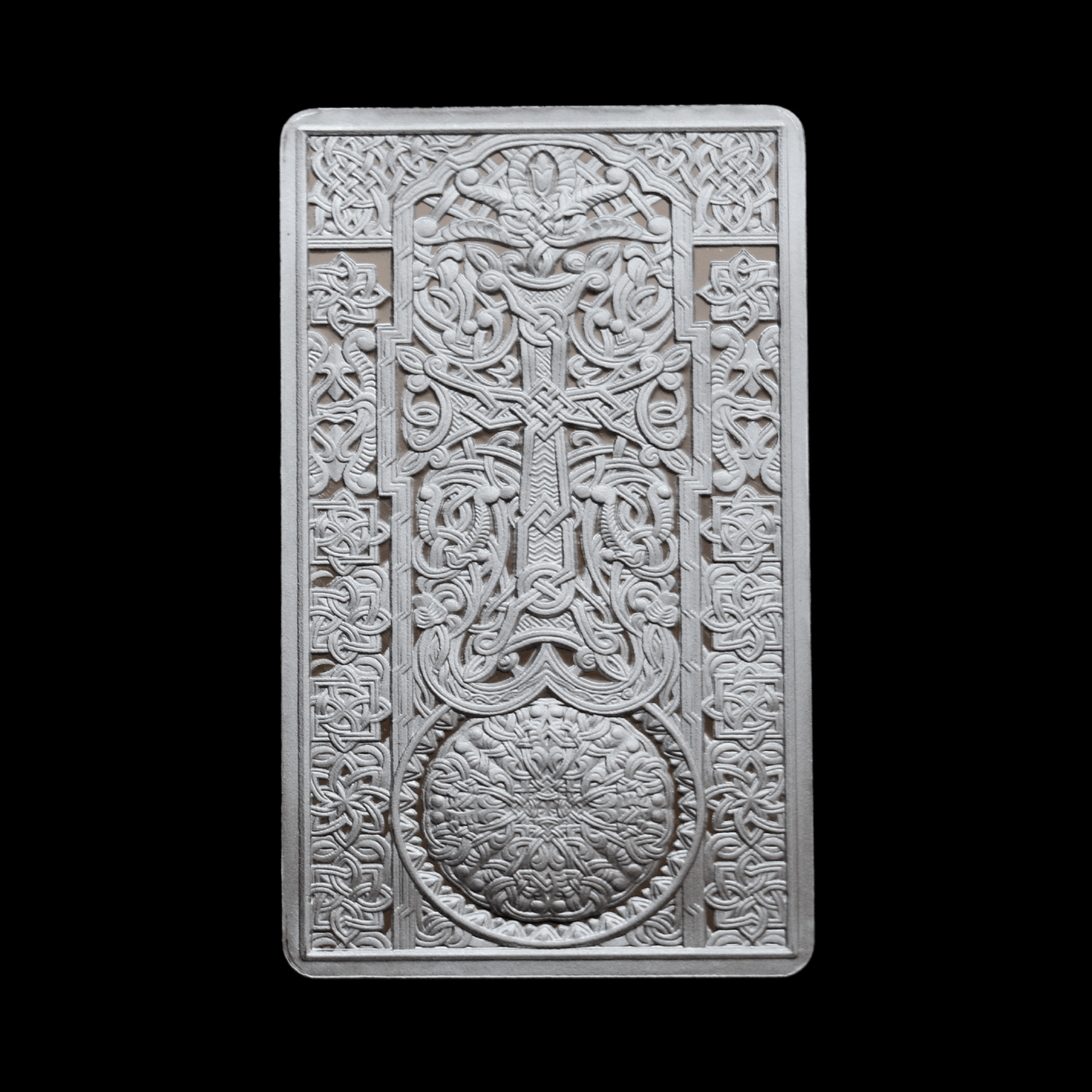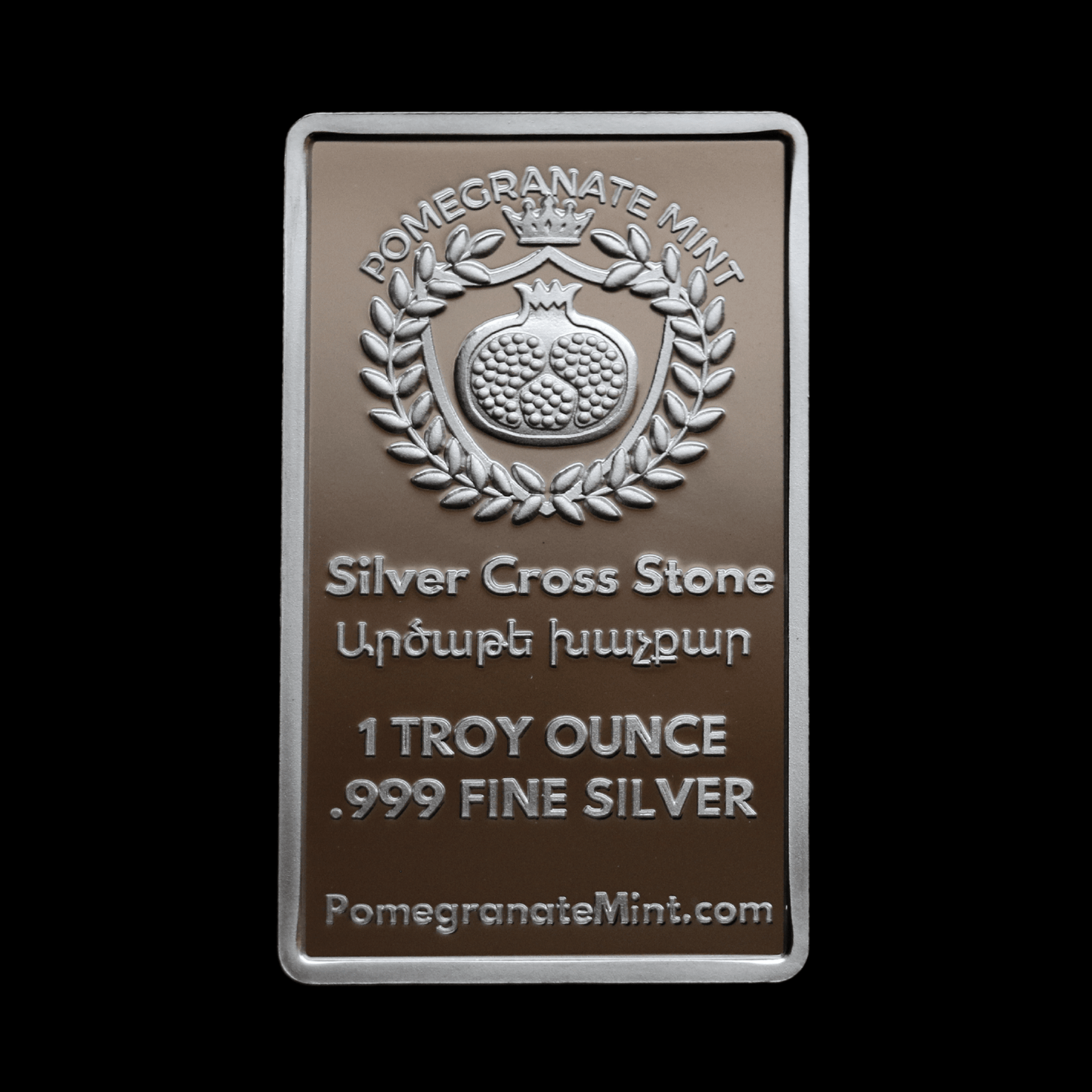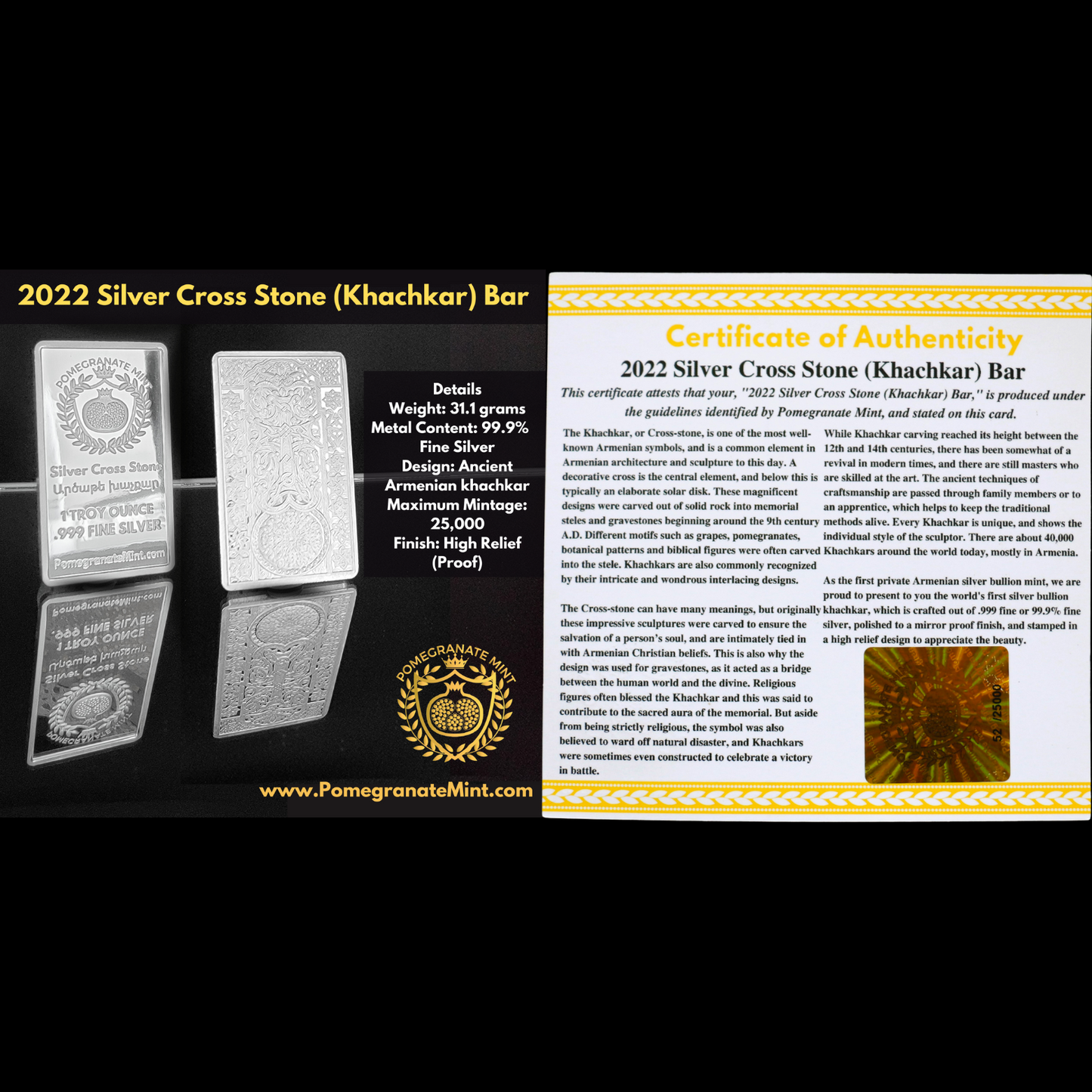 Beautiful Khachkar bar
These are so unique. My 2nd time ordering. My nieces and nephews are getting these for Thanksgiving! I know they will love them.
Very good, it took an extra 2 weeks using free delivery. So, if you need within a certain time frame, upgrade the delivery. The quietly of the items were very nice. They will make great Christmas gifts this year.
BEAUTIFUL details on this bar. I love it!
Wow! This khatchkar silver bar is super cool! I love it, keep up the great work! Cheers
Free Shipping

If you spend at least $250 Canadian dollars with us, use coupon code FREESHIP, and we will cover the shipping.

Made for You

When you place your order, we will make your clothing orders especially for you.