Regular price
Sale price
$22.00 USD
Unit price
per
Sale
Sold out
Tiridates III, also known as Tiridates the Great, was the son of the Armenian king Khosorov II, who was assassinated in the power struggle to control Armenia between Parthia and Rome. As an infant, he was taken to Rome for protection and was educated in languages, military tactics, and the rule of law. The name "Tiridates" meant "created by Tir," a reference to the Zoroastrian religion prominent in the Armenian and Parthian empires. In 270 CE, the Roman emperor Aurelian battled the Sassanids, who had replaced the Parthians, allowing Tiridates III to raise an army and overthrow the foreign powers. Tiridates III quickly made the city of Vagharshapat, Armenia, his capital, as it once was in his father's time. Taking advantage of the civil war in the Sassanian Persian empire, Tiridates III expelled the enemies from the territory and even invaded Assyria.
The Armenian historian Movses Khorenatsi described Tiridates III as a strong and brave warrior who participated in combat against his enemies and personally led his army to victory in many battles. However, it is his personal life that makes him well-renowned today. The son of the assassin to the previous king, named Gregory, was raised as a Christian, and to work off his guilt enlisted as Tiridates III's secretary in the military.
After Gregory refused to lay a wreath in front of the pagan statue of Anahit, and upon learning the son of his father's assassin was before him, Tiridates III threw Gregory into the dungeon of Khor Virap. Gregory survived off bread gifted by some nuns for thirteen years, while Tiridates III began to lose his mind, wandering in the forests. Khosrovidukht, the sister to Tiridates III, saw in a dream that only Gregory could save their king. Barely alive but once free, Gregory cured the king, who was so delighted that he proclaimed Armenia the first Christian nation. Tiridates III renamed Gregory the Illuminator as the first Catholicos of the Armenian Apostolic Church, and together, they led the conversion of the nation beginning in 301 CE.
The coinage of Tigranes III was previously thought to belong to another king of Parthia due to there being only two authentic examples of drachmas available. There are no tetradrachms known, and the coins are estimated to be struck in the final years of his life. These coins are in the style of Parthia, which included both Greek and Aramaic inscriptions, with the Greek inscription not being clear enough to translate.
DETAILS
Weight: 4 grams
Diameter: 21 mm
Metal Content: 99.9 Fine Silver
Design: Ancient Drachma
Maximum Mintage: 25,000
Grade: Brilliant Uncirculated (BU)
Graphic Artist: Anush Vardanyan
Share
View full details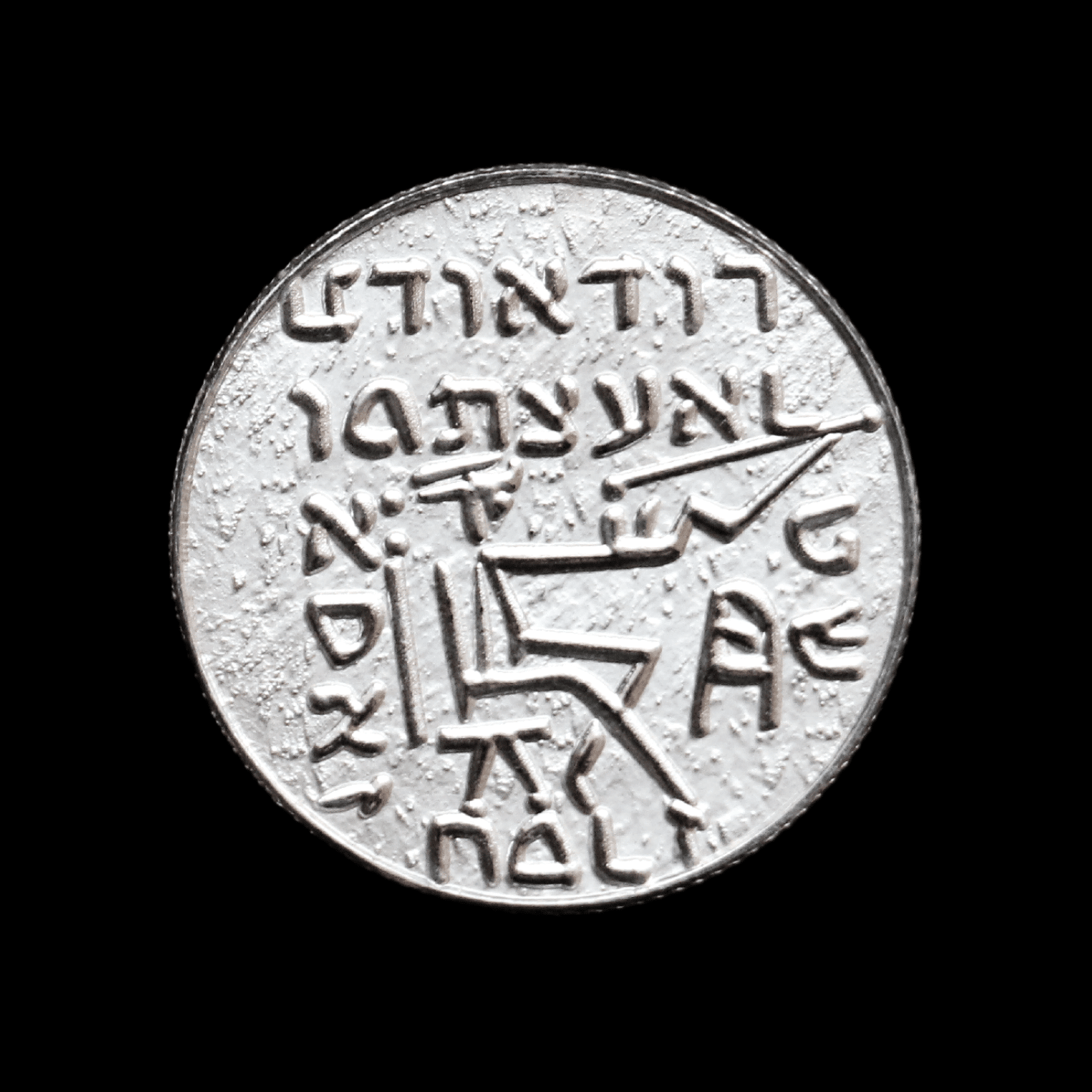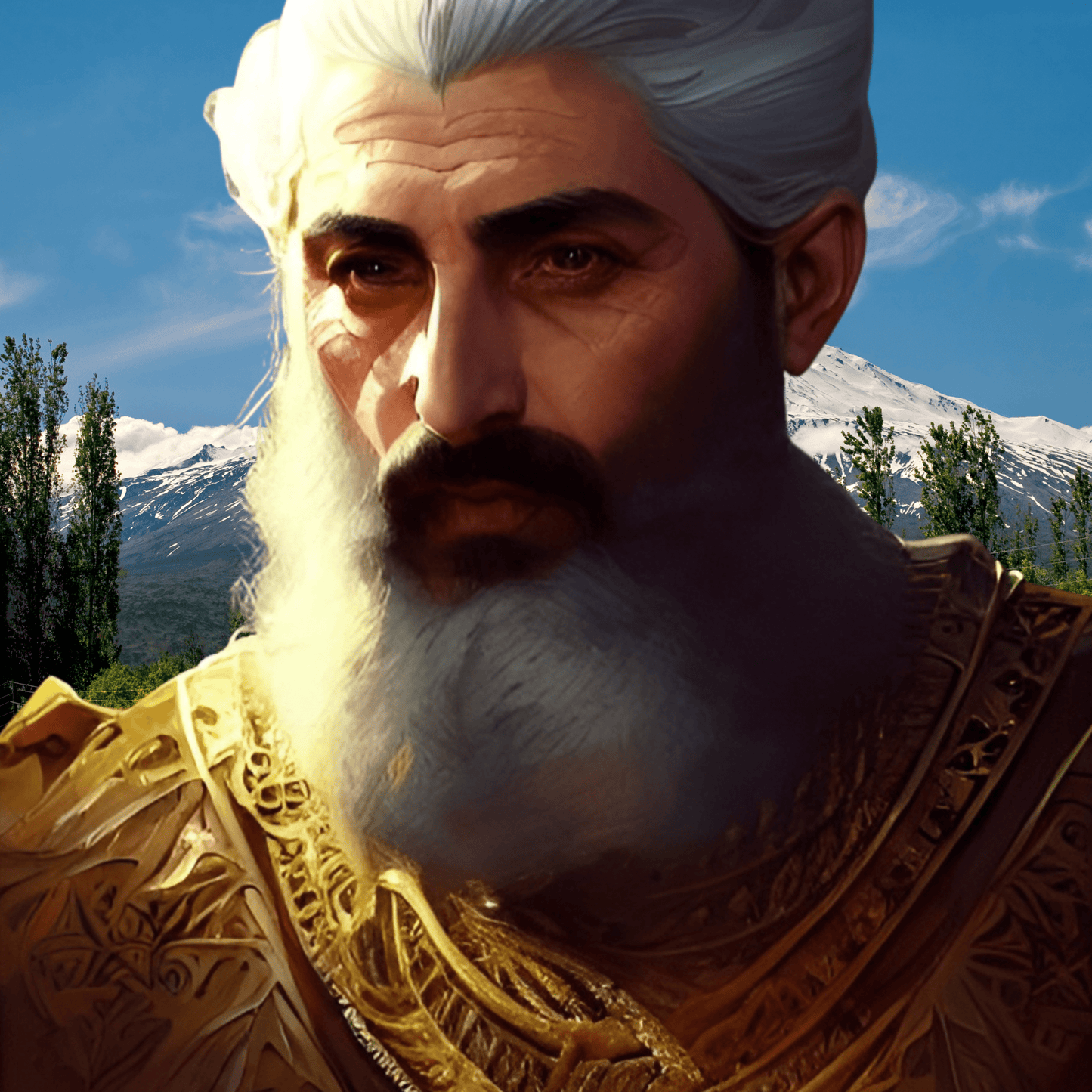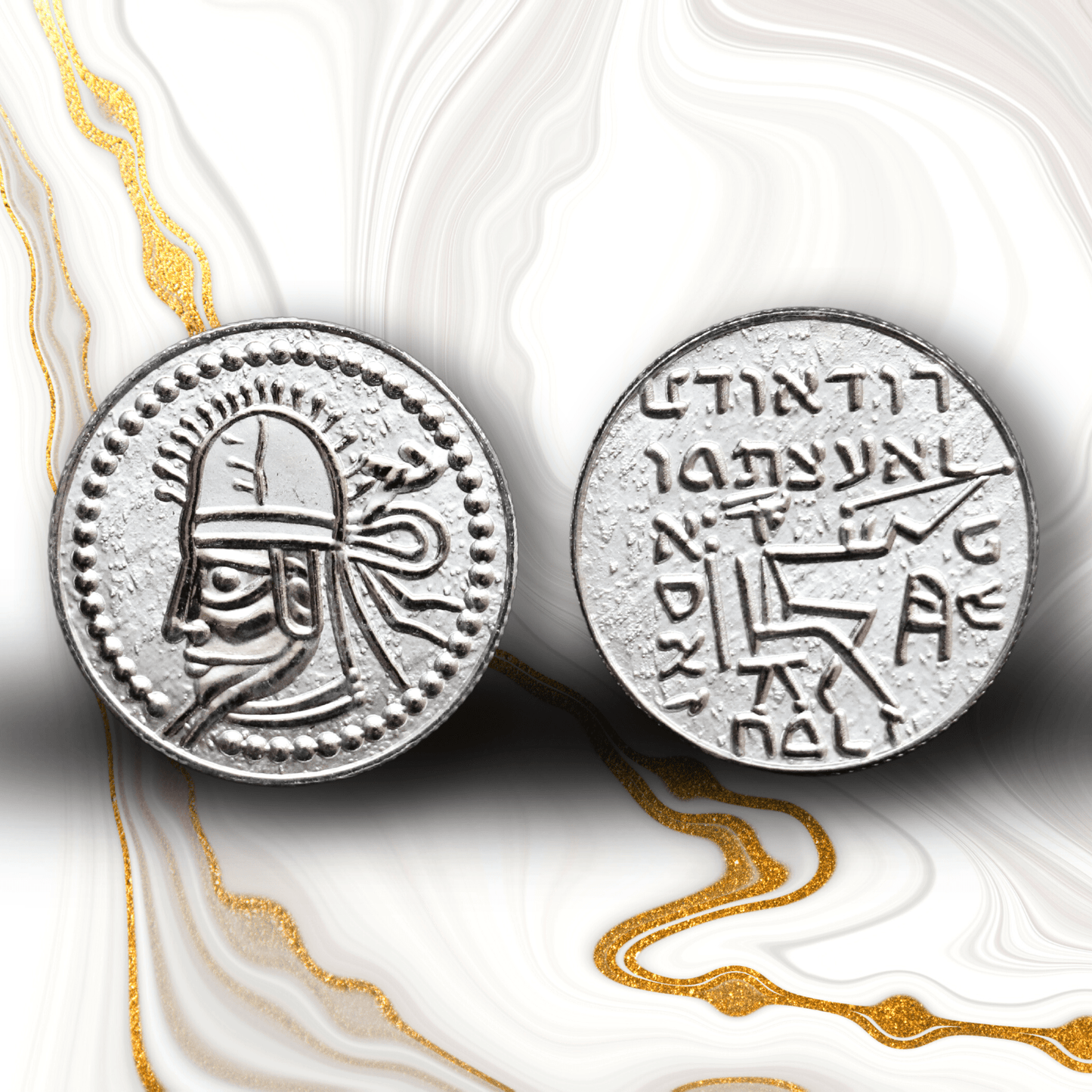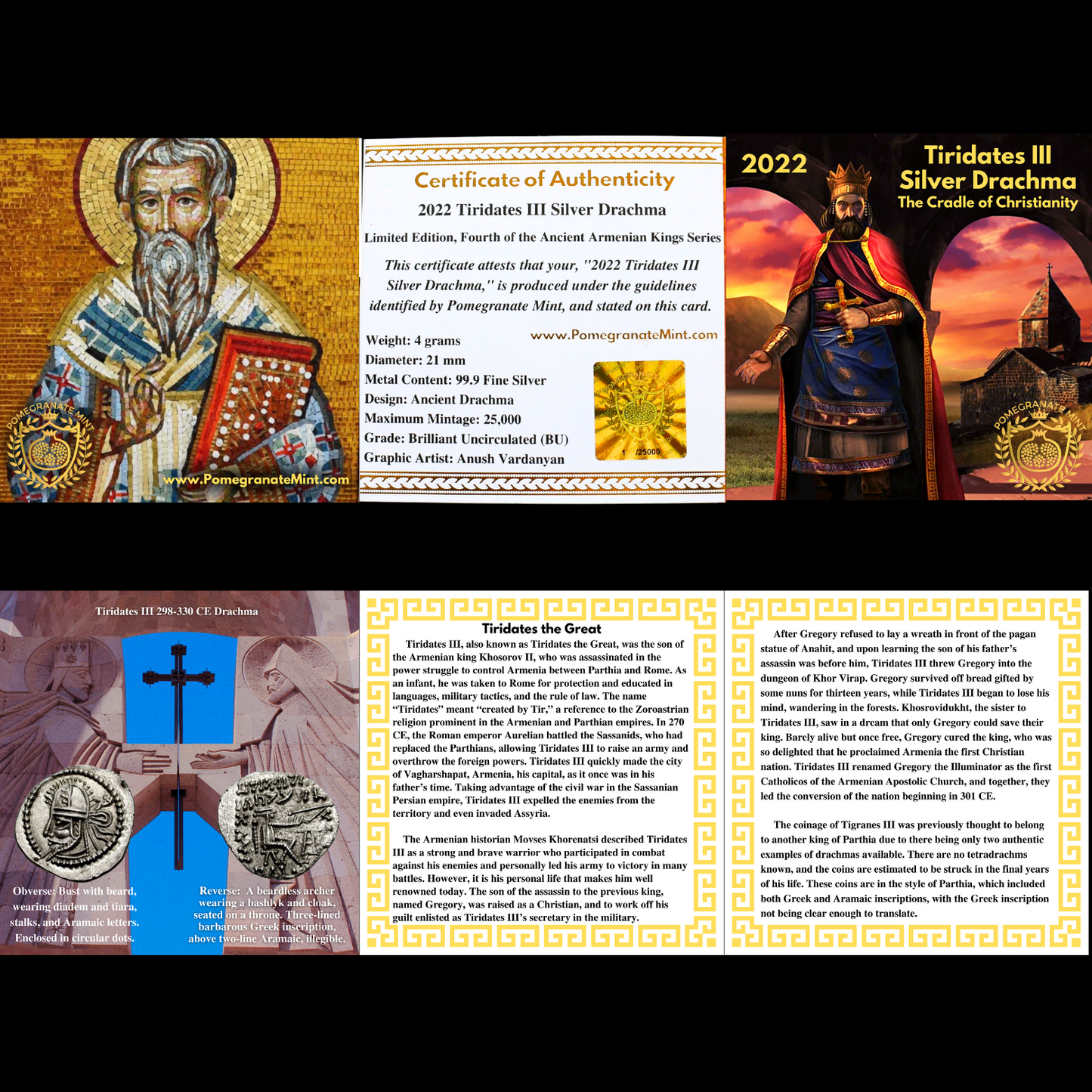 Excellent coin of a hero of Armenian history
Free Shipping

If you spend at least $250 Canadian dollars with us, use coupon code FREESHIP, and we will cover the shipping.

Made for You

When you place your order, we will make your clothing orders especially for you.